Quand :
7 février 2019 @ 12 h 30 min – 13 h 30 min
2019-02-07T12:30:00+01:00
2019-02-07T13:30:00+01:00
Où :
BIOPOLIS
5 Avenue du Grand Sablon
38700 La Tronche
France

Contact :
Linda Haoucine
04 76 54 95 63
Thursday 7th February 2019, from 12:30 to 1:30 pm, Biopolis
More and more electronic systems are developed each year to sustain patients and medical professionals in their everyday life.
Nowadays, it is possible to drastically improve performances, miniaturization and power efficiency structure of the electronic medical devices to make patient and professional life easier.
Indeed, the adoption of a new medical device is often linked to its autonomy for operating on battery, its form factor for wearable or implantable devices and its performances for professional equipment.
Combining all required performances could be possible by developing optimized electronic based on an Application Specific Integrated Circuit (ASIC).
IC'ALPS can be your partner to check whether an ASIC is a relevant solution for your application.
For this Discovery Lunch, Rémy GIRIN from IC'ALPS, will present you the ASIC approach (from specification to circuit production) managed by IC'ALPS, the possible benefits for your product, and some practical cases for which an ASIC has been a must and how to easily access to semiconductor technologies in compliance with ISO13485 standard.
TO SIGN UP, CLICK HERE !
Compulsory registration until February, 4th 2019 – 1 person/structure
If you are already registered, please disregard this message.
SPEAKER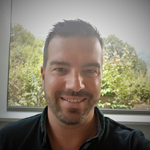 About Rémy GIRIN
Rémy GIRIN is an experienced manager and business developer in the semiconductor market since 2004.
He has a significant technical background including IP design, physical implementation and project management.
NOTE
The discovery lunch will be in French. The slide show will be in English.
MEDICAPLS does not provide food and drinks; you can bring your own if you want
CONTACT US
Linda HAOUCINE
Chargée de Communication
linda.haoucine@medicalps.eu
04 76 54 95 63
BIOPOLIS
5 avenue du Grand Sablon, 38700 LA TRONCHE
http://www.medicalps.eu/wp-content/uploads/2019/01/electronic.png
300
300
medicalps
http://www.medicalps.eu/wp-content/uploads/2016/02/logo-medicalps-login-2.png
medicalps
2019-01-03 12:06:16
2019-01-03 12:14:22
Discovery Lunch : Discover how to embed a smaller, low power consumption and adjusted performance electronic in your medical device