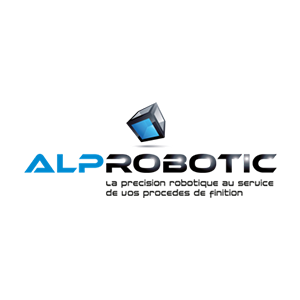 ALPROBOTIC designs and builds precision robotic cells for your specialized finishing process needs.
We have proven experience serving the medical systems and devices market in France, Spain, Switzerland, and other countries, where our satisfied customers include leading medical device manufacturers.
Our robotic cells can meet the demands of complex parts with high surface finish specifications:
Cleaning and deburring
Ultra-precision micro-bead blasting
High-added-value anodizing
X-ray inspection
Contactless laser marking for the ultimate in traceability
Connected process control and logistics
ALPROBOTIC's OPR software rounds out the company's product line, offering comprehensive robotic manufacturing and logistics management features.
ALPROBOTIC's new plant in Le Versoud in the French Alps is home to 400 sq. m of testing and assembly labs and a 30 sq. m pilot manufacturing facility for feasibility studies for annual volumes of 50,000–250,000 parts.
ALPROBOTIC
88 rue de Chartreuse
38240 Le Versoud - FRANCE
Date of creation : 2007
Number of employees : 23
Director
Lionel CHARPIN
+ 33 (0)6 31 96 75 55
By clicking on "Subscribe", You agree to receive the MEDICALPS newsletter and offers every month.
You can easily unsubscribe at any time via the unsubscribe link in each of our emails.
MEDICALPS
5, avenue du Grand Sablon
38700 La Tronche
France
Tel. +33 (0)4 76 54 95 63