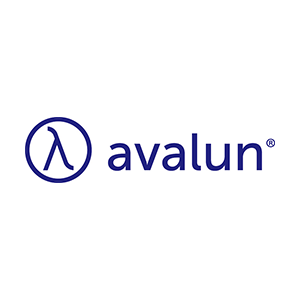 AVALUN is a start-up company based in Grenoble area, spin-off the Research-and-Technology Institute CEA-LETI which is specialized in IT, healthcare and energy. Created in November 2013 and composed of a multidisciplinary team of 10 people AVALUN combines skills in microfluidics, optics and embedded software.
Its focus is Diagnostic In Vitro devices and it has designed the LabPad®, an innovative testing device which integrates a lensless optical technology. The device can be used by patients themselves or by healthcare professionals and it can be connected to another device through a Bluetooth connection. To perform a test, there is a dedicated smart microcuvette which contains the dried reagent; at each test corresponds a single-use Tsmart® microcuvette. The first test available is the INR test (International Normalized Ratio) to control the blood clotting activity for patients under anticoagulant treatment, especially VKA drugs.
AVALUN has developed long-term partnerships with local actors in Grenoble such as the University Hospital as well as associations promoting self-care and innovation at home, with the Regional Health Agency and with French industrial partners.
AVALUN
7 Parvis Louis Néel
38000 Grenoble - FRANCE
Date of creation : 2013
Number of employees : 10
Director
Vincent POHER
+33 (0)6 18 15 24 66
Contact
Cécile GROSS
+33 (0)6 03 88 04 47
By clicking on "Subscribe", You agree to receive the MEDICALPS newsletter and offers every month.
You can easily unsubscribe at any time via the unsubscribe link in each of our emails.
MEDICALPS
5, avenue du Grand Sablon
38700 La Tronche
France
Tel. +33 (0)4 76 54 95 63