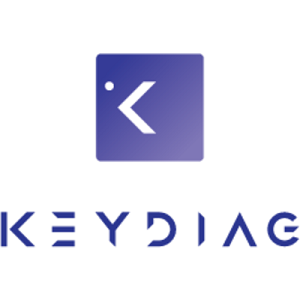 Keydiag is a web platform built by and for MDs. It allows its user community to access illustrated reasoning models, in order to generate structured and detailed reports in just a few clicks. These models guide the user in the diagnostic process, enriched by a direct access to the relevant state of the art, to the most up-to-date classifications, and to specialist societies' guidance. Users can contribute by customizing models, updating them, creating new ones and sharing.
Keydiag offers multiple services : a subscription-based community platform, e-learning, third party integration. It is meant to become a ubiquitous tool for medical diagnosis, and as such will become a marketplace for a future panel of healthcare and e-medicine web services.
KEYMAGING
93 chemin de Labis de dessus
38330 Saint Ismier - FRANCE
Date of creation : 2018
Number of employees : 3
CEO
Dr Jean-Noël RAVEY
+33 6 18 78 34 36
Contact
Benoît VETTIER
+33 (0)6 10 21 06 79
By clicking on "Subscribe", You agree to receive the MEDICALPS newsletter and offers every month.
You can easily unsubscribe at any time via the unsubscribe link in each of our emails.
MEDICALPS
5, avenue du Grand Sablon
38700 La Tronche
France
Tel. +33 (0)4 76 54 95 63