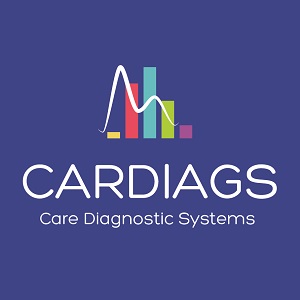 Cardiags is involved in the development and commercialization of socalled new generation medical devices, that are smart and connected objects for early detection of cardiovascular diseases.
Our first device is an apparatus, portable; open to telemedicine. It is at the interface of the heavy cardiopulmonary auscultation devices (such echocardiography or radiology) and light systems (such as the stethoscope).
This device is particularly suited to a strong need in the field of cardiology; prevention and continuous personalized follow-up of patients; with parameterizable quantitative indicators and data sharing, almost instantaneous, between health professionals.
CARDIAGS
40 avenue Guy de Collongue
69130 Ecully - FRANCE
Date of creation : 2013
Number of employees : 2
Director
Nacira ZEGADI
+33 (0)6 15 35 59 31
By clicking on "Subscribe", You agree to receive the MEDICALPS newsletter and offers every month.
You can easily unsubscribe at any time via the unsubscribe link in each of our emails.
MEDICALPS
5, avenue du Grand Sablon
38700 La Tronche
France
Tel. +33 (0)4 76 54 95 63