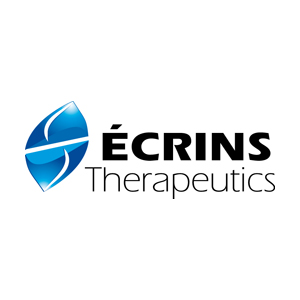 ECRINS THERAPEUTICS discovers and develops bioactive small molecules drawing on a range of core skills including phenotypical and "traditional" high-throughput screening, microscopy, chemistry R&D, medicinal chemistry, molecular modeling, and animal cancer models. We believe in the power of phenotypical screening; our sound knowledge in cell biology and live-cell microscopy has given us the ability to identify compounds that are active in live cells or tissues and to further characterize their mechanism of action. Using proprietary drug discovery algorithms, we were able to identify and select bioactive molecules with better "drug-like" properties faster than by following "traditional" drug screening approaches.
ECRINS THERAPEUTICS SAS
BIOPOLIS
5 avenue du Grand Sablon
38700 La Tronche - FRANCE
Date of creation : 2010
Number of employees : 5
http://www.ecrins-therapeutics.com/
Contact
Karen BOULLIAT
+33 (0)4 76 54 95 66
By clicking on "Subscribe", You agree to receive the MEDICALPS newsletter and offers every month.
You can easily unsubscribe at any time via the unsubscribe link in each of our emails.
MEDICALPS
5, avenue du Grand Sablon
38700 La Tronche
France
Tel. +33 (0)4 76 54 95 63