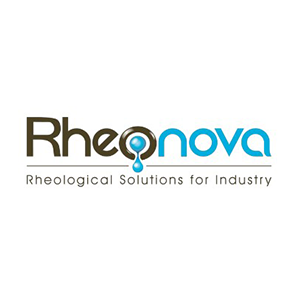 RHEONOVA develops an innovative medical device dedicated to Cystic Fibrosis and COPD (Chronic Obstructive Pulmonary Disease) market. Rheomuco measures the viscoelasticity properties of the pulmonary secretions.
Rheomuco allows Biotech & Pharma companies to validate the effectiveness of their drug candidates obtaining pharmacodynamics data throughout in vitro studies and clinical trials.
The healthcare professionals who follow patients affected by a cystic fibrosis, will use the test as a surrogate endpoint. Rheomuco makes the prognostic of the evolution of the disease possible. Results will be used to adapt and anticipate treatments. For the pulmonologists, Rheomuco is a simple test to better diagnose and monitor the COPD, an under-diagnosed disease that affects 210 million people worldwide.
For both diseases, the main benefit for patients is a personalized follow-up of their health status, particularly with a prognostic of the exacerbation phases to avoid hospitalization and heavy emergency treatment. The output is a simple parameter which assesses quantitatively the state of a disease.
RHEONOVA can offer a wide range of devices to characterize other biological fluids: knowing and understanding their properties can diagnose pathologies, prove quantitatively the efficiency of a treatment from a mechanical point of view, and play the role of a companion test.
RHEONOVA
1270, rue de la piscine
Bâtiment Galilée
38400 Saint Martin d'Hères - FRANCE
Date of creation : 2014
Number of employees : 8
http://www.rheonova-medical.com/
Director
Jérémy PATARIN
+33(0)4 76 82 70 07
Contact
Christelle LAMOINE
+33(0)4 76 82 70 07
By clicking on "Subscribe", You agree to receive the MEDICALPS newsletter and offers every month.
You can easily unsubscribe at any time via the unsubscribe link in each of our emails.
MEDICALPS
5, avenue du Grand Sablon
38700 La Tronche
France
Tel. +33 (0)4 76 54 95 63