In the summer of 2019, the hospital of Montélimar, asked us to think of a solution to a critical situation in its emergency department: how to fight against violence against staff members?
The story begins with our Asset Tracking solution.
It is a compelling story of a co-innovation, a successful collaboration, a win-win project between a startup, Apitrak, and a key account client, the Groupe Hospitalier des Portes de Provence in Montélimar.
The story begins in the early 2018 when the biomedical engineer of the hospital of Montélimar, Frédéric Chapon, was convinced by the added value of Apitrak's "Asset Tracking" solution. Gone are the endless hours of searching for syringe pumps, infusion pumps and others for the mandatory annual maintenance. Thanks to Apitrak, Frederic and his team can display on their screens the position of any medical device in real time.
23,360 cases of violence reported in 2018 in France: a national crisis situation and disillusioned health professionals. 
Innovation occurred in the summer of 2019. Frédéric discusses with his colleague Joël Dugué, the hospital's technical director and shows him the Apitrak Asset Tracking® solution. The idea immediately hits Joël's mind: one should use this technology to alert in case of violence in the Emergency Department.
The situation is known to all emergency departments: patients and families can turn their frustration and stress against the caregivers. To name but one of many, the medical staff at Strasbourg University Hospital testify: "Assaults have been trivialized, it is our daily lot"[1].
The figures are edifying: according to the 2019 report of the National Observatory on Violence in the Health Sector, 23,360 cases of violence were reported in 2018 in France[2]. On average, healthcare professionals are subjected to 8 attacks per year and per hospital. This problem will eventually be an economic one with sick leaves, absenteeism and loss of income due to the slowdown in activity.
Apitrak Staff Security®: when field professionals meet an agile startup.
To fight this scourge, we agreed to co-develop a new solution with our client: a personal badge with a button to call for help. Called "Apitrak Staff Security®", the solution is the result of a very fruitful collaboration between field professionals (engineers, doctors, nurses, directors) and a technology startup that has the agility to release a new product in a single quarter.
After a few months of development, we delivered the solution in December 2019 to the Montélimar's hospital. Staff members have a very discreet badge with a button. When the button is pressed, an alert is triggered and materializes by flashing three lights placed in places like the central security office. When colleagues are alerted, they open Apitrak Explorer® and instantly see the location of the situation. They can then go to the exact location of the badge holder who triggered the alert.
Our solution perfectly fulfills the needs expressed by the field professionals. Caregivers want a discreet device, no need to aggravate an already tense situation with a bulky and obvious device. Technical and IT departments want a solution that is easy to install, which is the uniqueness of Apitrak solutions, which embeds Wirepas Mesh technology [3] (Finland), ELA Innovation products [4] (France) and BlueUp [5] products (Italy… in short, a 100% European solution!)
We offer geolocation services designed for healthcare. Apitrak is growing fast.
Apitrak's team is very happy to have been able to co-develop a relevant solution that addresses a very acute problem for all our customers. Our range of solutions is therefore enriched by a new one, Staff Security, which comes alongside Asset Tracking, Inventory Management and Asset Security… and this is only the beginning!
[1]https://www.francetvinfo.fr/economie/greve/greve-aux-urgences/les-agressions-ont-ete-banalisees-c-est-notre-lot-quotidien-la-lassitude-des-soignants-aux-urgences-de-strasbourg_3605547.html
[2]https://solidarites-sante.gouv.fr/professionnels/ameliorer-les-conditions-d-exercice/observatoire-national-des-violences-en-milieu-de-sante/article/les-rapports-annuels
[4] https://ela.fr/
[5] https://www.blueupbeacons.com/
PR contact
Vincent Lê, CEO, +33 4 56 09 98 44, vincent.le@apitrak.com
Sales contact
Nicolas Bellemon, Business Developer, +33 4 56 09 98 44, nicolas.bellemon@apitrak.com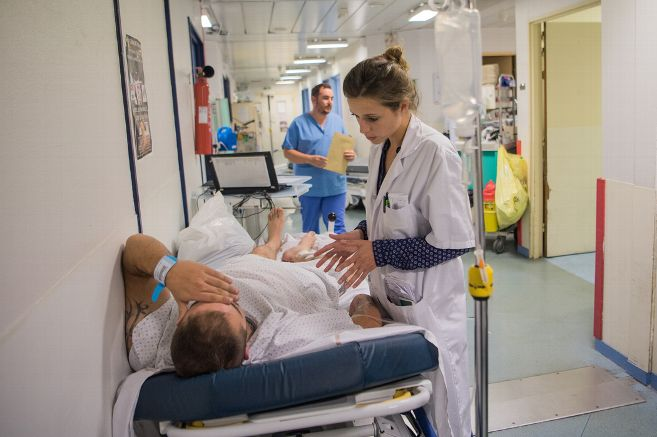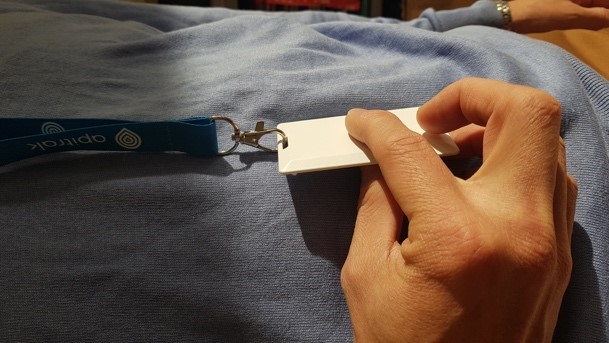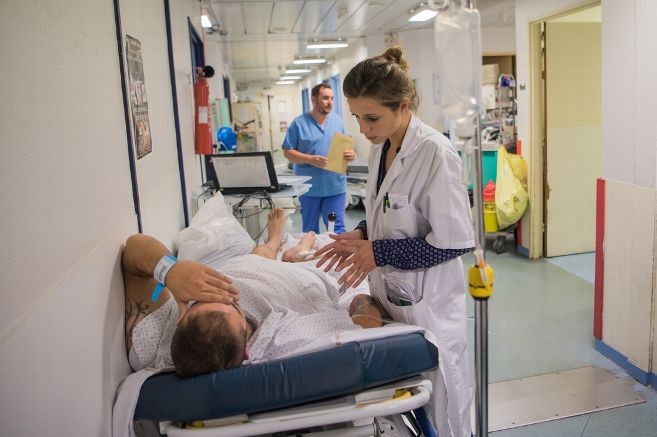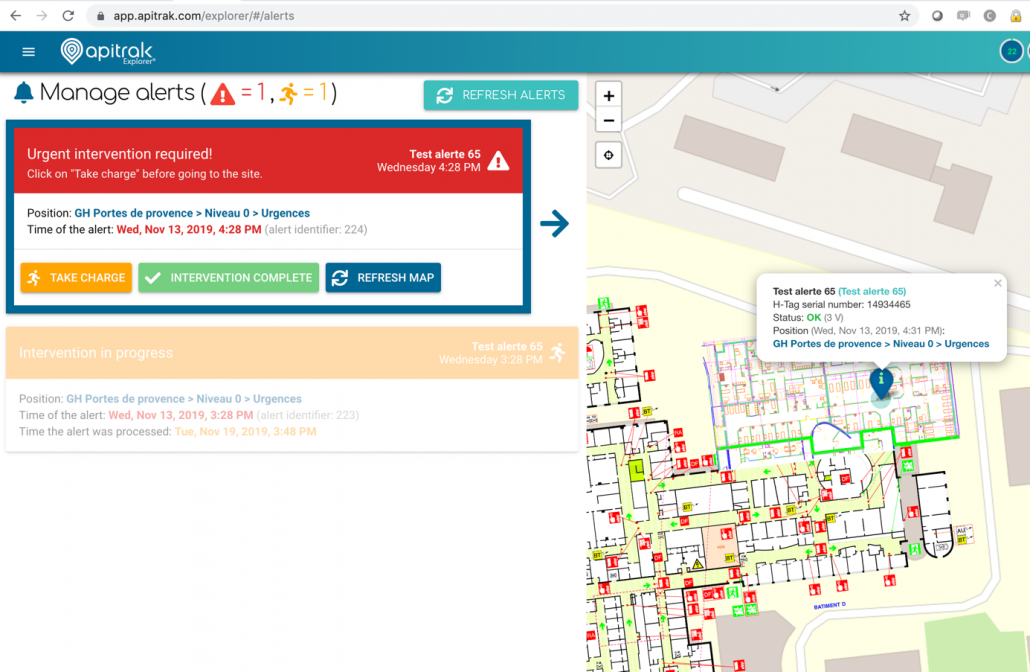 ---
About Apitrak SAS
Apitrak offers business benefits from top geolocation technologies, with simplicity as our core value. In both healthcare and facilities markets, Apitrak offers turn-key solutions based on complementary technologies of sensors and software.
In the healthcare market, Apitrak helps its clients to find mobile assets (Asset Tracking), get mobile assets 'inventory (Inventory Management), secure valuable assets (Asset Security) and alert if unsafe situation (Staff Security).
https://www.medicalps.eu/wp-content/uploads/2019/12/Staff-security.png
300
300
medicalps
https://www.medicalps.eu/wp-content/uploads/2016/02/logo-medicalps-login-2.png
medicalps
2019-12-18 12:12:33
2019-12-19 09:23:19
Apitrak Staff Security®: an effective solution against violence in Emergency Departments build in association with a leading French hospital