Today more than ever cybersecurity has become a central issue for the healthcare industry. For almost 30 years, TECHNIDATA have placed software and data security at the forefront of its core missions. The software editor announces an array of developments with the introduction of "Cyberpack" modules.
The company made an early commitment to focusing on controlled quality policies in 1992 by becoming the first software company in the field of medical biology to obtain ISO 9001 accreditation. Thereafter, ISO 13485 accreditation contributed to additional quality guarantees.
Through its software offerings, TECHNIDATA meets regulatory requirements such as ISO 27001/27002, RGPD1, HIPAA2, as well as local standards that facilitate accreditation processes for its customers. The company also relies on its international experience to pool technological advancements that are made available to all customers. Its solutions and services meet high quality standards across the globe.
TECHNIDATA solutions are based on proven software architecture that is recognized for its robustness. This in turn guarantees a maximum rate of availability of all applications
The integrity of healthcare data is paramount. Particular attention is paid to the quality and consistency of all data processed; such as identity management, data entry control, format controls, incident management and communication, as well as recovery mechanisms.
In accordance with GDPR1 and data confidentiality, access to stored data is strictly controlled. Encryption mechanisms are enforced at both data storage and data transmission levels. Specific profiles with defined user rights and roles provide each user with a specified level of access to information.
Furthermore, connection to software is reserved for authenticated users that are formally declared in the system.
To maximize traceability, solutions have fully integrated comprehensive audit management to keep track of actions at all times.
TECHNIDATA has adapted to accommodate Cloud Computing by adopting highly secured remote access protocols. Consequently, the company aspires to offer Software as a Service (SaaS) to its customers.
Past, present and future developments will always prioritize the security of patient data.
About TECHNIDATA
TECHNIDATA is a major player in the field of software solutions that are suited for both state-owned institutions as well as private hospitals and laboratories. Its solutions cover a wide range of disciplines in anatomic pathology, general pathology, genetics, and biobanking.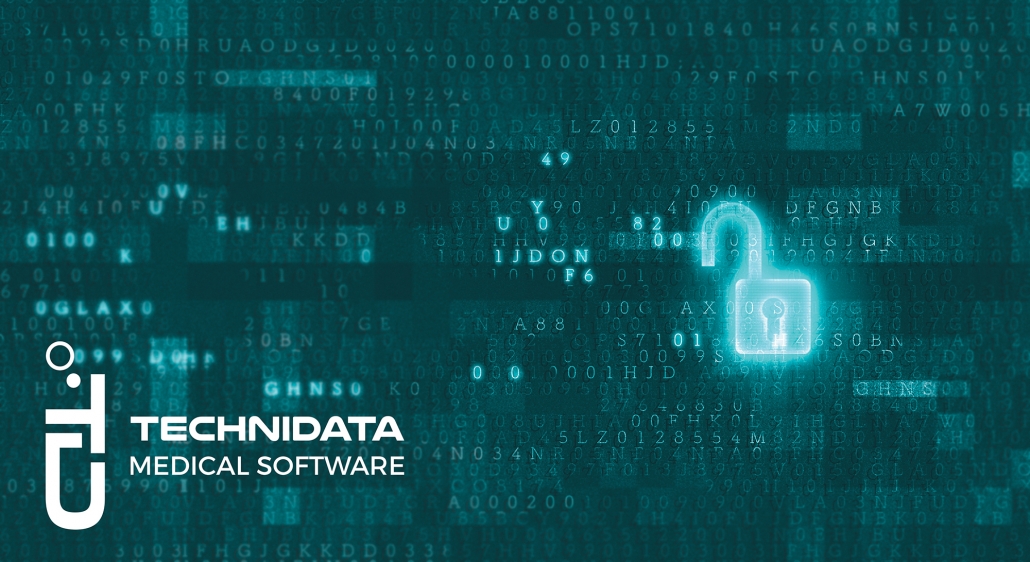 www.technidata-web.com
france@technidata-web.com
(1) GDPR: General Data Protection Regulation
(2) HIPAA: Health Insurance Portability and Accountability Act (USA)
https://www.medicalps.eu/wp-content/uploads/2021/04/Cybersecurite.png
300
300
medicalps
https://www.medicalps.eu/wp-content/uploads/2022/06/logo-Medicalps-couleur-300x106.png
medicalps
2021-04-27 17:56:45
2021-06-15 11:54:03
TECHNIDATA boosts cybersecurity investments