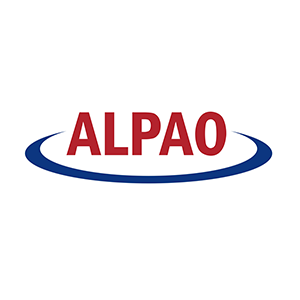 ALPAO manufactures and markets a range which includes very rapidly deformable mirrors with large strokes, wavefront sensors, and adaptive optics loops. These products are specially designed for vision science (ophthalmology), astronomy, microscopy, wireless optical communications, and laser applications. Our product's unrivalled performance allows users to recover very high-resolution images.
ALPAO
727 Rue Aristide Bergès
38330 Montbonnot Saint-Martin - FRANCE
Date of creation : 2008
Number of employees : 13
Director
Vincent HARDY
+33 (0)4 76 89 09 65
Contact
Charlotte REVERAND
+33 (0)4 76 41 48 33
By clicking on "Subscribe", You agree to receive the MEDICALPS newsletter and offers every month.
You can easily unsubscribe at any time via the unsubscribe link in each of our emails.
MEDICALPS
5, avenue du Grand Sablon
38700 La Tronche
France
Tel. +33 (0)4 76 54 95 63