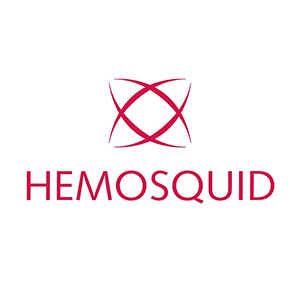 Hemosquid is developing a range of medical devices to mechanically stop critical surgical haemorrhages within a few seconds, with no sequelae and no chemical or biological use. The main application is in obstetrics for the treatment of postpartum haemorrhage, the leading cause of maternal death in the world with more than 130,000 deaths per year. The other main applications are in cardiac surgery and paediatric ENT.
Publications :
• Guerrero K., Porcu P., Blin D. An innovative technique of bleeding control with vacuum device. Eur J Cardiothorac Surg. 2010
• Jarry J, Peycru T, Moreau Gaudry A, Porcu P, Perissat J, Blin D New concept and new surgical instrumentation to control haemorrhages in emergency surgery, e-mémoires of the National Academy of Surgery 2012
HEMOSQUID
5 avenue du Grand Sablon
38700 La Tronche" - FRANCE

Date of creation : 2015
Number of employees : 2
By clicking on "Subscribe", You agree to receive the MEDICALPS newsletter and offers every month.
You can easily unsubscribe at any time via the unsubscribe link in each of our emails.
MEDICALPS
5, avenue du Grand Sablon
38700 La Tronche
France
Tel. +33 (0)4 76 54 95 63