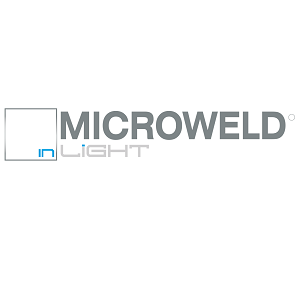 Specialist for more than 22 years in laser technology, MICROWELD offers its expertise, know-how and skill for medical market (implants, instrumentation and ancillaries), aeronautics, automotive, mechatronic, electronic, watchmaking, connectors and all other industries requiring precision, robustness and reliability.
We work in all types of materials (metal, special alloy, silicon, glass and derivatives, composites,etc.)
From prototype to medium and large series.
We have a very large scope of laser machines allowing us to meet the requirements from the simplest to the most complex project in a partnership, co-industrialization and co-development approach with the R&D, Study Dpt BE and Quality and Purchasing.
MICROWELD
Parc ALTAIS,
35 rue Uranus
74650 CHAVANOD - FRANCE

Date of creation : 1997
Number of employees : 40
CEO
Norbert GIRAUD
+33 (0)4 50 69 84 85
Contact
Thierry FRADET
+33 (0)4 50 69 84 85 | +33 (0)7 72 25 02 10
By clicking on "Subscribe", You agree to receive the MEDICALPS newsletter and offers every month.
You can easily unsubscribe at any time via the unsubscribe link in each of our emails.
MEDICALPS
5, avenue du Grand Sablon
38700 La Tronche
France
Tel. +33 (0)4 76 54 95 63