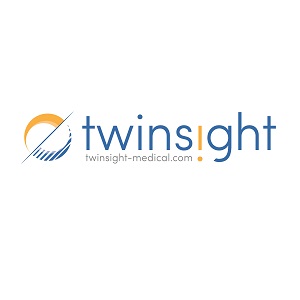 Thanks to the orthopedic digital twin of each patient, our OrthoTwin software solution will allow to personalize the surgery by simulating the different options available. The surgeon will have the most appropriate implant position to replace the joint for each patient's needs.
TwInsight also develops and distributes software components allowing medical device manufacturers to automatically perform certain steps: automatic segmentation, landmarking, kinematics, …
TWINSIGHT
Biopolis
5 avenue du Grand Sablon
38700 La Tronche - FRANCE
Date of creation : 2020
Number of employees : 9
CEO
Mathieu RIMAUD
+33 (0) 6 68 02 05 61
Subscribe to receive the newsletter
By clicking on "Subscribe", You agree to receive the MEDICALPS newsletter and offers every month.
You can easily unsubscribe at any time via the unsubscribe link in each of our emails.
MEDICALPS
5, avenue du Grand Sablon
38700 La Tronche
France
Tel. +33 (0)4 76 54 95 63