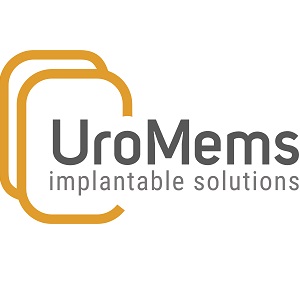 UROMEMS is an innovative company focuses on designing, developing and commercializing active implantable medical devices for the severe urinary incontinence treatment. Company's ambition is to improve current surgical treatments for helping as many patients as possible, particularly by reducing associated side effects and difficulties faced by healthcare professionals.
UROMEMS's mission is to offer implantable solutions that are :
– easy to use for the patient in order to give them back a real autonomy and a normal social life,
– easy to operate for healthcare professionals,
– more effective, less invasive than current surgical techniques.
Company's ambition is to revolutionize the treatment for severe urinary incontinence using the latest technological advances in the field of embedded systems and micro-technologies for the development of its implantable products
UROMEMS
32 rue Gustave Eiffel
38000 GRENOBLE - FRANCE
Date of creation : 2011
Number of employees : 11
Director
Hamid LAMRAOUI
+33 (0)4 80 42 02 41
Contact
Myriam LECLERC
+33 (0)4 80 42 02 40
Subscribe to receive the newsletter
By clicking on "Subscribe", You agree to receive the MEDICALPS newsletter and offers every month.
You can easily unsubscribe at any time via the unsubscribe link in each of our emails.
MEDICALPS
5, avenue du Grand Sablon
38700 La Tronche
France
Tel. +33 (0)4 76 54 95 63