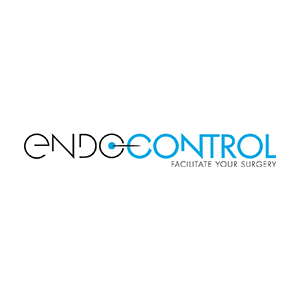 ENDOCONTROL specializes in robotic assistance for laparoscopic surgery. The company works with and for surgeons to develop "cobots" (collaborative robots) for laparoscopic procedures.
ENDOCONTROL develops and distributes a range of products aiming to aid the surgeon in minimally invasive surgery: VIKY EP, a motorized endoscope positioner for laparoscopy, VIKY UP, a motorized uterus positioner, JAIMY, the first articulated robotized instrument for 5-mm incisions.
A 10-year collaboration with surgeons, 3 product ranges on the market, and 150 robots currently in service worldwide.
Director
Clément VIDAL
+33 (0)4 28 38 08 01
Contact
Caroline ROCTON
+33 (0)4 28 38 08 04
MEDICALPS
5, avenue du Grand Sablon
38700 La Tronche
France
Tel. +33 (0)4 76 54 95 63