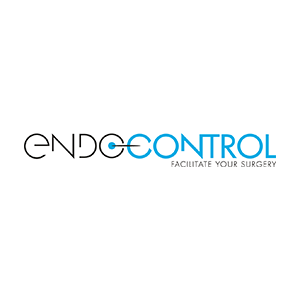 ENDOCONTROL specializes in robotic assistance for laparoscopic surgery. The company works with and for surgeons to develop "cobots" (collaborative robots) for laparoscopic procedures.
ENDOCONTROL develops and distributes a range of products aiming to aid the surgeon in minimally invasive surgery: VIKY EP, a motorized endoscope positioner for laparoscopy, VIKY UP, a motorized uterus positioner, JAIMY, the first articulated robotized instrument for 5-mm incisions.
A 10-year collaboration with surgeons, 3 product ranges on the market, and 150 robots currently in service worldwide.
Director
Clément VIDAL
+33 (0)4 28 38 08 01
Contact
Caroline ROCTON
+33 (0)4 28 38 08 04
By clicking on "Subscribe", You agree to receive the MEDICALPS newsletter and offers every month.
You can easily unsubscribe at any time via the unsubscribe link in each of our emails.
MEDICALPS
5, avenue du Grand Sablon
38700 La Tronche
France
Tel. +33 (0)4 76 54 95 63