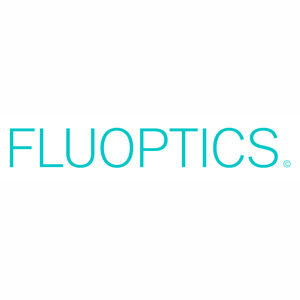 FLUOPTICS© is the world leader in fluorescence imaging for thyroid surgery. Our solutions combine autofluorescence and fluorescence perfusion imaging to provide surgeons with unprecedented understanding of parathyroid glands location and perfusion. Surgeons are guided with greater precision, efficiency and safety. FLUOPTICS© products are developed and validated by international clinical teams in response to their patients' needs and health challenges.
These technologies are the result of ten years of research. FLUOPTICS© exploits a portfolio of patents from its partners from the CEA-Leti, the Joseph-Fourier University, Inserm and CNRS.
FLUOPTICS
BHT- Bât 52
7 parvis Louis Néel- CS 20050
38040 Grenoble Cedex 9 - FRANCE
Date of creation : 2009
Number of employees : 22
Director
Odile ALLARD
+33 (0)6 80 00 01 78
Contact
Odile ALLARD
+33 (0)6 80 00 01 78
By clicking on "Subscribe", You agree to receive the MEDICALPS newsletter and offers every month.
You can easily unsubscribe at any time via the unsubscribe link in each of our emails.
MEDICALPS
5, avenue du Grand Sablon
38700 La Tronche
France
Tel. +33 (0)4 76 54 95 63