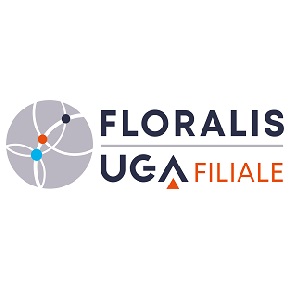 FLORALIS, the Université Grenoble Alpes (UGA) TTO, works on the development and transfer of innovations from research laboratories and connects companies, industry leaders and other socio-economic partners to the research communities of the UGA laboratories.
FLORALIS helps companies identify different types of strategic partnerships, among collaborations or technology licensing opportunities. Moreover, as a service company, FLORALIS carries out, on behalf of the UGA, various services such as the legal validation of contracts, assistance to project management, awareness raising of researchers to tech transfer…
FLORALIS
6 allée de Bethleem
38610 Gières - FRANCE
Date of creation : 2004
Number of employees : 100
Director
Mariana TSYMBROVSKA
Contact
Pascale GRENARD-ECUYER
+33 (0)4 76 00 78 30
Subscribe to receive the newsletter
By clicking on "Subscribe", You agree to receive the MEDICALPS newsletter and offers every month.
You can easily unsubscribe at any time via the unsubscribe link in each of our emails.
MEDICALPS
5, avenue du Grand Sablon
38700 La Tronche
France
Tel. +33 (0)4 76 54 95 63