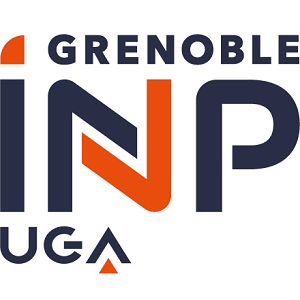 The speciality of "Systems and Microsystems for Physics and Biotechnologies" gives you a broad theoretical knowledge in physics, biology and physiology and an important practical know-how in engineering science. It allows you to develop innovative techniques for biology and medicine, especially in medical imaging and in nano-biotechnology.
Business fields:
Medical imaging and therapy
In vitro diagnostic – Lab on chip
Implantable materials
Implantable devices
Computer and robotics for medicine
e-Health
Competency/Profession:
Academic and applied research
Production, quality control
Imaging and therapy in hospitals
INSTITUT POLYTECHNIQUE DE GRENOBLE – Grenoble INP
46 avenue Félix Viallet
38031 Grenoble Cedex 1 - FRANCE
Vice-president for Technology Transfer
Gaëlle CALVARY
+33 (0)4 56 52 93 11
Subscribe to receive the newsletter
By clicking on "Subscribe", You agree to receive the MEDICALPS newsletter and offers every month.
You can easily unsubscribe at any time via the unsubscribe link in each of our emails.
MEDICALPS
5, avenue du Grand Sablon
38700 La Tronche
France
Tel. +33 (0)4 76 54 95 63