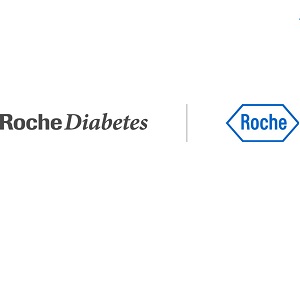 Roche Diabetes Care is a healthcare company specialized in diabetes. For more than 40 years, it has been designing solutions to meet the needs of patients and healthcare professionals: medical devices (glucometers, test strips, lancing devices, insulin pumps), digital solutions (apps, platform for sharing glycemic data) and services (documentation etc.).
Thanks to its integrated ecosystem connecting medical devices and digital solutions, Roche Diabetes Care is paving the way for personalized diabetes management with the ambition to bring true relief to patients and to facilitate the management of this complex disease.
Roche Diabetes Care France is an affiliate of Roche Group in France, alongside Roche SAS and Roche Diagnostics France. For more information, please visit www.roche.fr. It is located in Montbonnot-Saint-Martin.
ROCHE DIABETES CARE France
2 avenue du Vercors
38240 Meylan - FRANCE
Date of creation : 2014
Number of employees : 161
General Manager
Frédéric JACQUEY
Contact
Raphaële BADEL
+33 (0)4 76 76 18 54
Subscribe to receive the newsletter
By clicking on "Subscribe", You agree to receive the MEDICALPS newsletter and offers every month.
You can easily unsubscribe at any time via the unsubscribe link in each of our emails.
MEDICALPS
5, avenue du Grand Sablon
38700 La Tronche
France
Tel. +33 (0)4 76 54 95 63