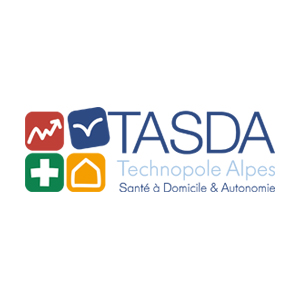 TASDA technology cluster has been created on the initiative of Grenoble University Hospital and the gold-labeled microelectronics cluster MINALOGIC.
TASDA's purpose is to bring together stakeholders involved in the development of home healthcare and personal independence solutions: local authorities, health and social care professionals, manufacturers, research laboratories, senior citizens and care provider associations, as well as social services and the organizations that finance in-home care.
TASDA
163 cours Berriat
38 000 GRENOBLE - FRANCE
Date of creation : 2010
Number of employees : 4
Executive director
Véronique CHIRIÉ
+33 (0)4 58 00 38 86
Contact
TASDA's team
+33 (0)4 58 00 38 86
By clicking on "Subscribe", You agree to receive the MEDICALPS newsletter and offers every month.
You can easily unsubscribe at any time via the unsubscribe link in each of our emails.
MEDICALPS
5, avenue du Grand Sablon
38700 La Tronche
France
Tel. +33 (0)4 76 54 95 63