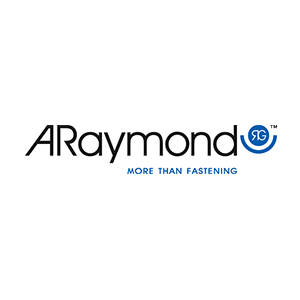 ARAYMONDLIFE draws on its expertise in the plastics industry to design and produce parts suited to the human and animal health industries. Specialized in injection and thermoplastic and silicone bi-injection, the company is equipped with automated industrial equipment and an ISO 7 certified cleanroom.
Its renowned know-how in the design and manufacturing of fasteners, complex assemblies and connectors make ARaymondlife a true partner in innovation.
Its status as a Pharmaceutical Establishment distinguishes it from the plastic injection companies in the health market and opens significant prospects in terms of developing products, applications and project support.
ARAYMONDLIFE
1 rue Louis Besançon
38120 Saint Egrève - FRANCE
Date of creation : 2012
Number of employees : 30
General Manager
Nicolas THIVANT
+33 (0)4 56 52 54 16
By clicking on "Subscribe", You agree to receive the MEDICALPS newsletter and offers every month.
You can easily unsubscribe at any time via the unsubscribe link in each of our emails.
MEDICALPS
5, avenue du Grand Sablon
38700 La Tronche
France
Tel. +33 (0)4 76 54 95 63