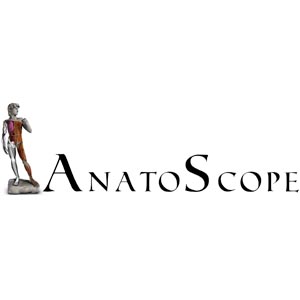 For medical device companies who need to improve their personalized designs, Anatoscope offers software solutions to automatically transform imaging to complete 3D digital twins of the patients, ready for motion and physical simulation, to help diagnostics, to virtually try treatments, and to automatically design optimal braces and prostetics.
Anatoscope offers web services to design personalized anatomy and devices based on imaging. This includes digital model reposing, and personalized CAD for various applications such as orthopedics, dental treatments and sport gear. The software is streamed in the web browser and requires no installation. Our customers fund the setup of the service, then we charge a fee for each design.
ANATOSCOPE
655 avenue de l'Europe
38330 Montbonnot - FRANCE
Date of creation : 2015
Number of employees : 42
CEO
François FAURE
+33 (0)4 76 61 54 33
By clicking on "Subscribe", You agree to receive the MEDICALPS newsletter and offers every month.
You can easily unsubscribe at any time via the unsubscribe link in each of our emails.
MEDICALPS
5, avenue du Grand Sablon
38700 La Tronche
France
Tel. +33 (0)4 76 54 95 63