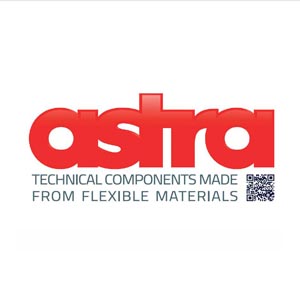 High frequency welding, welding-cutting  for welding-cutting. The use of films such as PVC, PU, EVA or some PA, associated or not with technical textiles enable us to make quality products while minimizing the need for sewing.
High Frequency welding is suitable for the assembly of various complex products such as Velcro on PVC or PU straps for orthopedic corsets or for decoration by embossing.
Cutting flexible materials using a cutter or automatic cutting machine and Laser cutting (depending on the amount and type of coated or uncoated fabric).
ASTRA
498 route des Eteppes
38480 St Jean d'Avelanne - FRANCE
Date of creation : 1932
Number of employees : 25
https://www.astra-soudure-hf.com
CEO
Pierre-André AOUIZERATS
+33 (0)6 13 81 28 96
Contact
+33 (0) 476 370 322
Subscribe to receive the newsletter
By clicking on "Subscribe", You agree to receive the MEDICALPS newsletter and offers every month.
You can easily unsubscribe at any time via the unsubscribe link in each of our emails.
MEDICALPS
5, avenue du Grand Sablon
38700 La Tronche
France
Tel. +33 (0)4 76 54 95 63