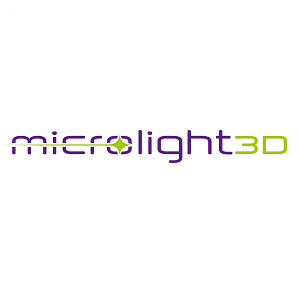 MICROLIGHT 3D-Printer is a 3D-printing-machine, based on two-photon-absorption direct laser writing, compatible with bio-printing and tissue engineering.
Our system can produce extra-cellular matrix, scaffolds, and micro-parts, with micrometer resolution.
MICROLIGHT 3D
5 avenue du Grand Sablon
38700 La Tronche - FRANCE
Date of creation : 2016
Number of employees : 4
CEO
Denis BARBIER
+33 (0)6 08 01 25 75
By clicking on "Subscribe", You agree to receive the MEDICALPS newsletter and offers every month.
You can easily unsubscribe at any time via the unsubscribe link in each of our emails.
MEDICALPS
5, avenue du Grand Sablon
38700 La Tronche
France
Tel. +33 (0)4 76 54 95 63