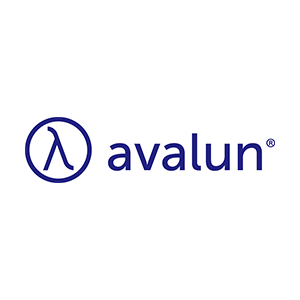 As a young innovative company, our ambition is to address one of the main challenges for tomorrow's medicine: to make available, here and now, the biological parameters that patients and healthcare professionals need. Because we put patients first, we focus all our energy on developing our nextgeneration LabPad® POC testing device and its associated Tsmart® range of microcuvettes.
Today, our multidisciplinary team consists of 20 dedicated individuals providing their unique expertise and sharing the same passion for innovation and health care. Driven by our quality system, our values are excellence, commitment, and responsibility.
AVALUN
7 Parvis Louis Néel
38000 Grenoble - FRANCE
Date of creation : 2013
Number of employees : 9
Director
Vincent POHER
+33 (0)6 18 15 24 66
Contact
Mylène DELFOSSE
+33 (0)4 58 37 00 42
By clicking on "Subscribe", You agree to receive the MEDICALPS newsletter and offers every month.
You can easily unsubscribe at any time via the unsubscribe link in each of our emails.
MEDICALPS
5, avenue du Grand Sablon
38700 La Tronche
France
Tel. +33 (0)4 76 54 95 63