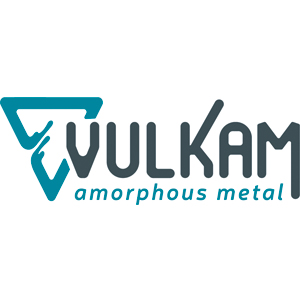 Vulkam industrialises metals with extraordinary properties. Vulkalloys® are a new class of metal alloys with exceptional physical and mechanical properties due to a unique atomic structure. They are the future standard of metallurgy.
They are :
-Moldable like plastic: To limit material losses and environmental impact,
-3 times stronger than Titanium alloys and therefore ideal for miniaturising implantology and minimally invasive surgery,
-Non-magnetic and friction resistant, for more efficient micro-mechanisms and micro-motors for instruments,
-40% lighter than aluminium alloys = lighter systems
-More corrosion resistant than stainless steel and scratch resistant, for long-lasting appearance parts.
Vulkam provides a platform solution for its medical device customers, both on the instruments and on the implants fields. Its dedicated materials are biocompatible, and the associated processes provide substantial performance gains. An ISO 13485:2016 certification is expected by 2022.
Vulkam has signed several partnerships with MedTech manufacturers to develop its solution and is looking for new partners to co-develop the DM solutions of tomorrow. Vulkam's ambition in 2022 is to complete its second round of financing with the aim of building its first industrial production site in 2023.
VULKAM
1025 rue de la Piscine
38610 Gières - FRANCE
Date of creation : 2017
Number of employees : 20
Contact
+33(0)4 58 47 90 13
Subscribe to receive the newsletter
By clicking on "Subscribe", You agree to receive the MEDICALPS newsletter and offers every month.
You can easily unsubscribe at any time via the unsubscribe link in each of our emails.
MEDICALPS
5, avenue du Grand Sablon
38700 La Tronche
France
Tel. +33 (0)4 76 54 95 63